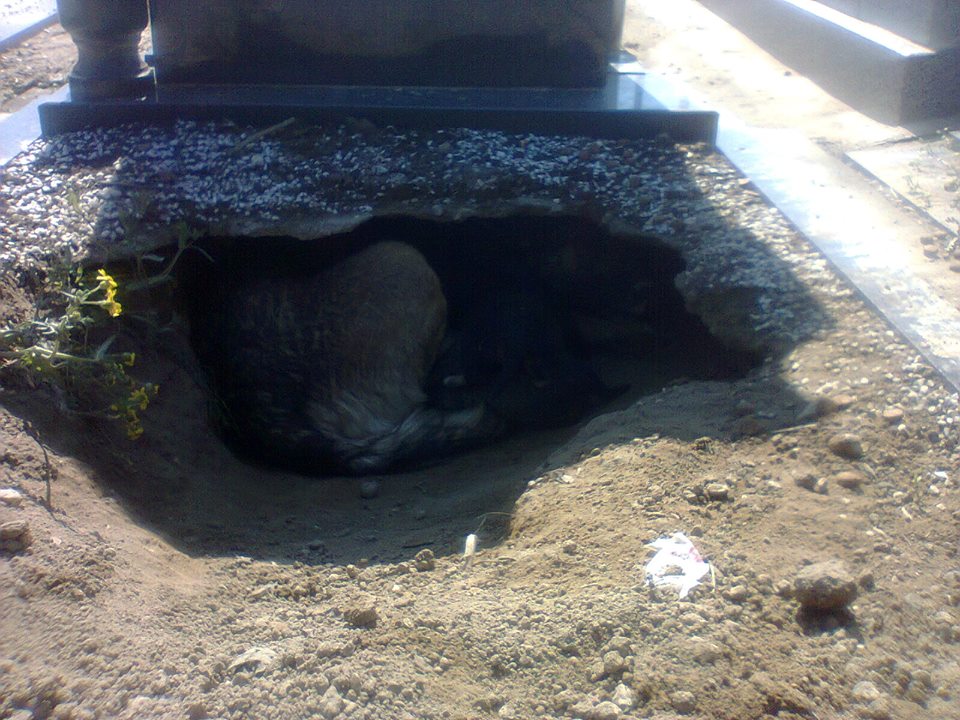 Mother Dog's Unwavering Love: From Graveyard Guardian to Sheltered Savior
A heartwarming story emerged from a Serbian cemetery in Belgrade when locals discovered a German Shepherd standing guard near a grave for several days. Initially presumed to be grieving for her owner, the truth behind the dog's unwavering vigil was far from what anyone expected.
As it turns out, the distressed German Shepherd was not mourning loss but rather desperately trying to care for her young pups. Underneath the grave, the resourceful mother had created a makeshift den for her four puppies, providing them warmth and protection during inclement weather. Despite her efforts, she was struggling to adequately nourish and tend to her fluffy little ones.
Thankfully, an animal rescuer named Vesna Mihajloski came to the rescue. Vesna intervened and safely removed the puppies from their unusual dwelling, bringing them to an animal shelter where they could receive proper care. With her puppies now in a cozy and safe environment, the mother dog found a sense of relief and security.
Under Vesna's care, the mother dog and her puppies flourished at the shelter. The dedicated mama showed unwavering devotion to her pups, transforming what started as a tragic situation into a heartwarming little miracle. The puppies thrived under Vesna's watchful eye, bringing joy and laughter to those around them.
Today, the responsible and content mother dog enjoys a life of happiness, thanks to Vesna's intervention. Her journey, along with her four "graveyard babies," serves as a reminder of the incredible love and resilience animals can possess. This heartwarming story demonstrates the unwavering bond between a mother and her offspring, showcasing the power of love and care in transforming lives.
Watch the video below to witness the devotion and inspiring journey of this incredible mother dog and her precious puppies.