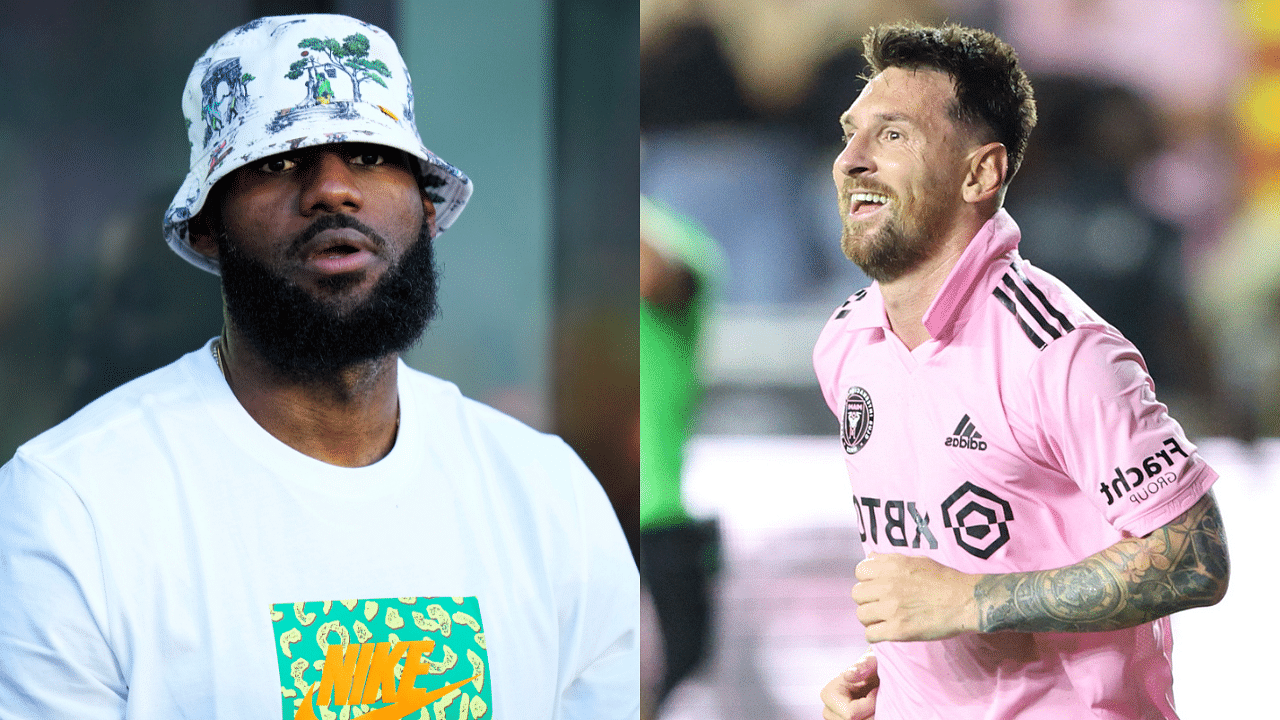 Sports has now become a lucrative career choice. Some of the top brass of world athletes are counted amongst the wealthiest people, all thanks to their high-paying contracts and other business engagements. Andrew Petcash, on Twitter, posted a list of the top 10 highest-paid athletes, including the names of LeBron James, Kylian Mbappe, Lionel Messi, and Cristiano Ronaldo. Last year, LeBron James was the third highest-paid active player, earning $120,000,000 from both on and off-court engagements. He is just $10,000,000 shy of Lionel Messi, the second highest-paid athlete, right after Cristiano Ronaldo.
Besides being incredibly talented in basketball, LeBron James is widely praised for business acumen and wise decisions to increase his portfolio. Therefore, it is no surprise to find King James on this list, who deserves this place in this position well.
LeBron James is just $10,000,000 shy of Lionel Messi on the list of world's highest-paid active athletes
LeBron James has an estimated net worth of $1 billion in 2023, earning around $121,000,000 alone in 2022-23 from on and off-court engagements. James has made several wise endorsement decisions that earn him around $55,000,000 annually from endorsements.
James signed with the Lakers in 2018 in a four-year contract worth $153,000,000. In the 2022-23 season, James renewed his contract for two more years in a deal worth around $85,600,000. James earned an average annual salary of $42,800,000 from his new contract in the 2022-23 season. He is up for another extension with the Lakers this season, which might further catapult his net earnings.
In the list of highest-paid athletes posted by Andrew Petcash, LeBron James shares the third position with Paris Saint Germain star Kylian Mbappe. Both athletes had net earnings of $120,000,000 on and off the field. However, James is just $10,000,000 shy of Lionel Messi's earnings, who stands firm in second position in the list. LeBron James is far ahead of Stephen Curry, whose on and off-field earnings cumulate to only $92,800,000 annually.
Messi made over $130,000,000 in 2022, of which $75,000,000 came through his sporting contracts. The Argentinian soccer legend made $55,000,000 from off-field earnings, putting him at the top of football's wealth pyramid. Messi recently joined MLS side Inter Miami in 2023. He has signed a 2 season contract with an annual salary ranging from around $50 million to $60 million.
Portuguese legend and current Al-Nassr player Cristiano Ronaldo continues to be the highest-paid athlete in the world. Ronaldo's net worth is around $690,000,000, earning around $136,000,000 alone in the 2022-23 season. Ronaldo has signed several endorsements and business ventures, earning the soccer star around $70,000,000 annually.
James' business savvy decisions have propelled him to the top brass of the wealthiest athletes
Since joining the NBA in 2003, LeBron James always had clear ambitions to use his money most efficiently. Havings some of the best financial and business minds around him, LeBron has penned his signature for several business dealings, which today make his $1 billion net worth.
Right from signing his first shoe deal with Nike to owning his own production house and liquor brand, King James has made all such moves in a highly calculated manner. Some of James' investments, such as in tequila brand Lobos 1707, production house SpringHill Entertainment, fast food chain Blaze Pizza, and sports stocks such as Liverpool FC, have paid off well. There is no doubt why many of his former and current teammates seek his advice for the right investments with their earnings.