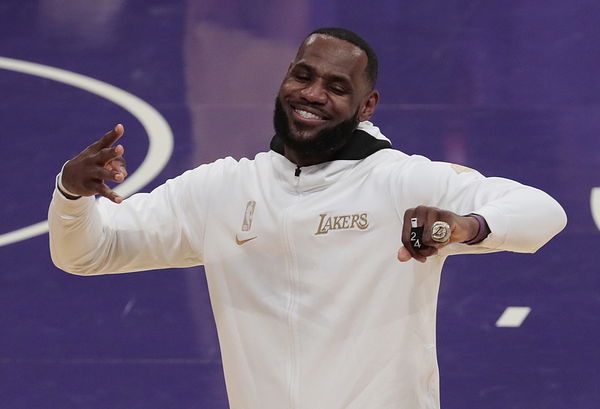 The NBA world has seen its fair share of hot takes and opinions on players from the media and even the NBA fandom. It has always been a gray line where everyone has a strong opinion because they think they're entitled to one. Recently Draymond Green sat down on a podcast with an NBA veteran to discuss the ever-changing media world in the game of basketball. The conversation became engaging as the former NBA star articulately mentioned the different ways words are perceived throughout the fandom and how media has evolved over the years. To further explain his argument, the guest gave an appropriate example where he compared Michael Jackson's impact on the community to that of LeBron James.
During an engaging conversation on The Volume podcast, Green asked Jalen Rose his opinions on the ever-changing media scene or the "new media" that is now slowly unraveling itself, consisting mostly of ex-players rather than trained journalists. To explain, Green mentioned how it was a form of "truth-telling" and not beating around the bush, giving examples of how players are misjudged for weird reasons that they had nothing to do with. Rose readily answered the question mentioning how he "loves" the term, and has thought about it before. In fact, he's felt its existence around the industry and is happy that players like the Golden State Warriors star are bringing it up.
To further explain, Rose mentioned how he was once bashed by people for criticizing LeBron James on TV-people who claimed that Rose was "jealous" of LeBron James building a school in his community and that is why the former NBA star was criticizing him for his performances. The 50-year-old sighed at the stupidity of the statement while giving a perfect example of why it was an unfair claim.
"It's almost like this, Michael Jackson wasn't the first person to do the Moonwalk, he popularized it," said the 50-year-old NBA veteran. Incidentally, Rose is well-known for creating life-changing opportunities for underserved youth across the country. But he made it very clear, that LeBron James' school project getting more 'hype' or popularity than his work doesn't bother him at all. In fact, that's quite natural considering LeBron's international popularity. Contrary to fans' belief, Rose actually wants everyone to win.
Green agreed to the opinions presented by Rose while he moved on to other aspects of the former Raptors star's life.