In the visiting locker room, a photo from his NBA debut in a frame below his locker. That game, the start of a career that includes four NBA championships and the NBA's all-time scoring record, happened in the same city and the same date as the Lakers' third game this year.
"I was a baby!" 20-year-old rookie Jalen Hood-Schifino said from the stall next to James' locker.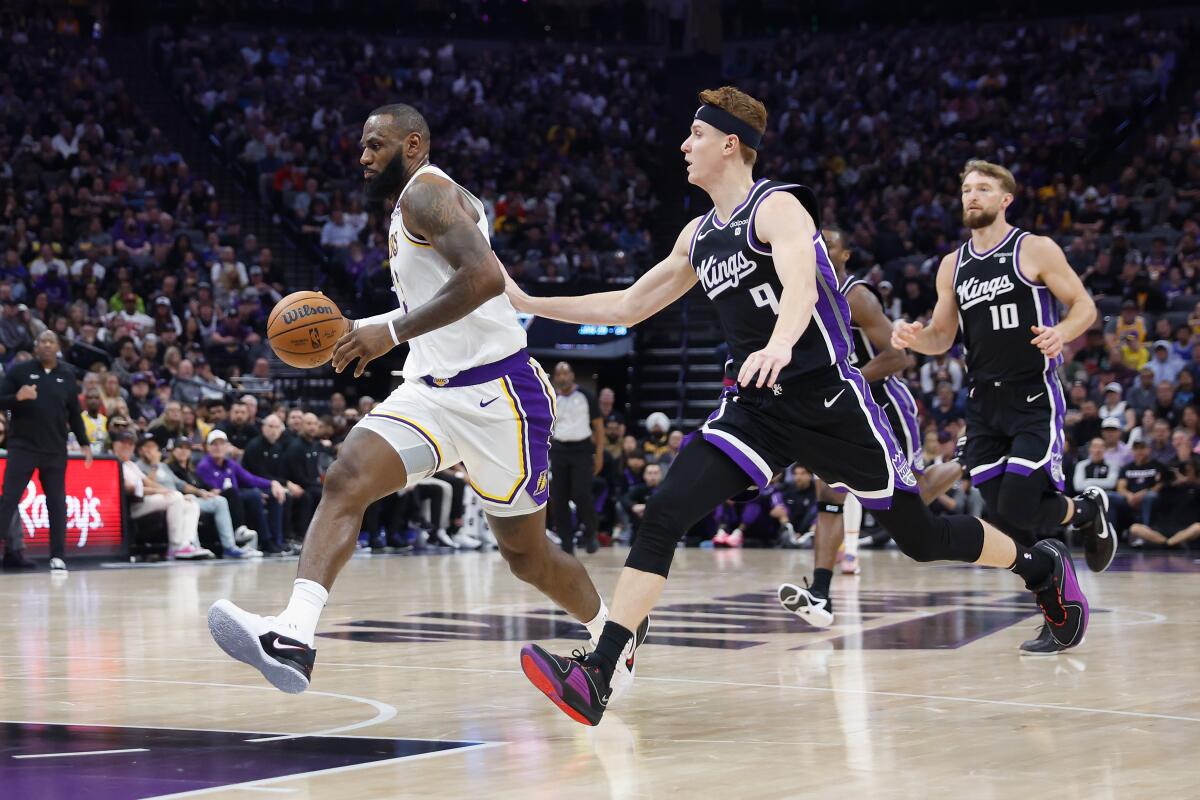 He was three months old when James played his first NBA game.
The passage of time, when viewed like this, can be wild — more than half of James' life having been spent playing professional basketball, with so little changing in terms of his consistent dominance.
Time cuts another way, though, too.
The Lakers are only three games removed from the Western Conference Finals with the majority of that team back, but things early this season feel different.
Pregame, coach Darvin Ham said the team was still "tinkering" with 10-man rotations, trying to find the right recipe for a team that seemed like it had only made changes on the fringes.
And that search, it continues.
Even after James forced Sunday's game into overtime with a sweeping layup, the Lakers missed too many shots and wasted too many chances, losing 132-127 to the Kings in overtime in Sacramento.
The team now heads back to Los Angeles for the second leg of a back-to-back with the Magic.