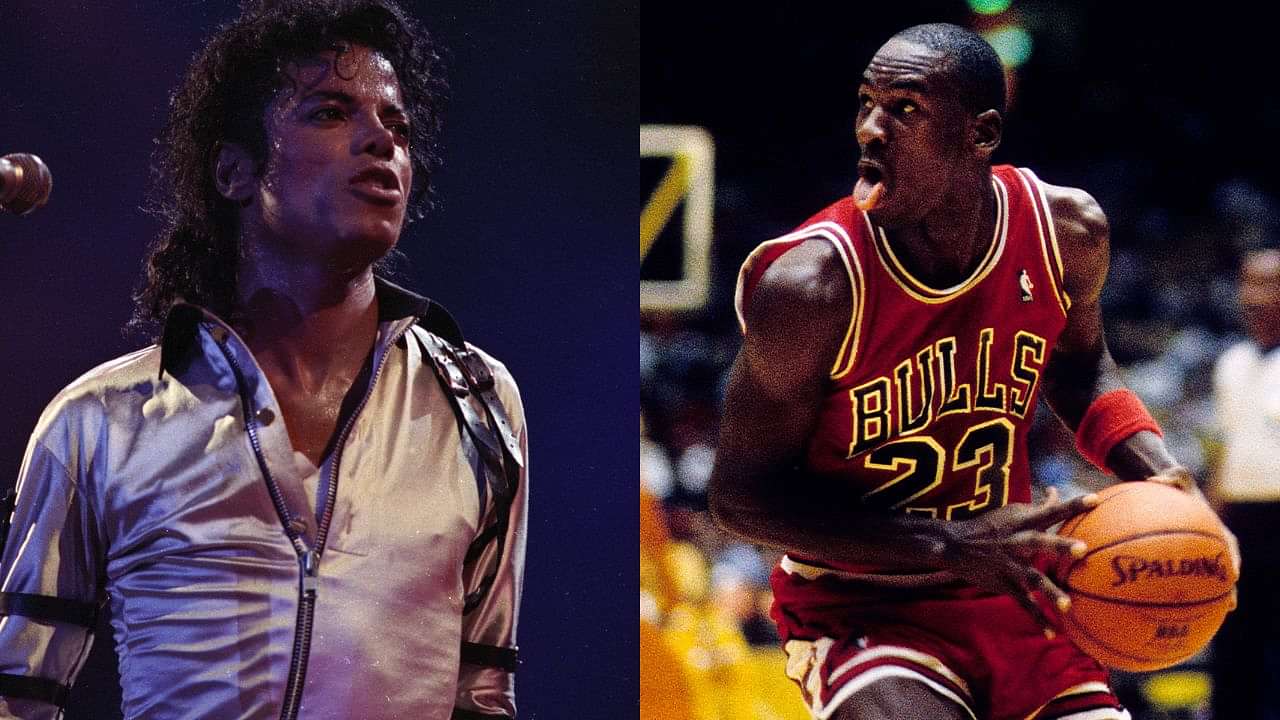 There is no question that Michael Jordan is widely considered the greatest player in NBA history. His six championships and a plethora of other awards are there to show for it. How did he achieve this level of greatness? The man worked hard, strived, and had the mentality of a winner. Given those traits and his resume, one would think that His Airness never gets star-struck, nervous, or embarrassed.
However back in the 90s, there was one interaction that left MJ feeling a tad bit of all three. He met up with a fellow MJ, the King of Pop himself,  Michael Jackson. And their first encounter was quite the interesting one.
Michael Jordan and Michael Jackson had a very awkward and embarrassing first meeting
Back in the 1990s, there were no two people bigger than Michael Jordan and Michael Jackson. At least, in the field of sports and music. The two MJs were stars, with millions of fans from all around the world.
Given their elite stardom, it comes as no surprise that they would meet sooner or later. And that they absolutely did, with Jordan famously featuring in Jackson's 1992 "Jam" Music video
It was one heck of an appearance. But one that has shockingly been described as embarrassing by both the main men of this story.
His Airness revealed to ESPN that dancing with the King of Pop left him embarrassed. On the other side of things, Jackson felt the same way too, saying this about the time he stepped on a court with the Bulls legend.
"I got to work with the greatest sports legend of all-time, Michael Jordan. We had to play one-on-one, it was so embarrassing. He never missed."
Seeing the evidence, there is no doubt that their first meeting was filled with nerves. But, they both made it out in one piece and even had a solid and friendly relationship.
Jordan isn't the first athlete to be featured in a Michael Jackson music video
The song "Jam" was a mega-hit, what with the music video and all. Having Michael Jordan feature in it was the icing on the cake. However, His Airness wasn't the first athlete to feature in a Michael Jackson video. Years earlier, Magic Johnson played the role of Eddie Murphy's servant in the music video for "Remember The Time".
Talk about having connections. Michael Jackson knew how to make good music, and seeing the athletes he reeled in to help him out, he knew his sports as well.