In a world often marked by hustle and bustle, a heartwarming scene unfolds at the Compassionate Shelter, where a group of dogs exhibits incredible patience as they queue up for their meals. This touching display of discipline and gratitude highlights the profound impact compassionate care can have on the lives of these four-legged companions.
The Compassionate Shelter, nestled in a serene corner of our community, is a haven for stray and abandoned dogs seeking refuge. Beyond providing a safe haven, the shelter is committed to nurturing a supportive environment where these animals can experience love, care, and, of course, regular meals.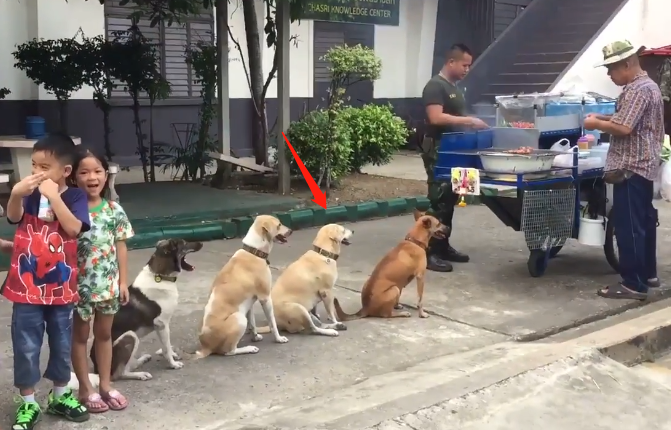 Each day, as the clock ticks towards mealtime, the dogs eagerly gather in an orderly queue, their tails wagging with anticipation. What sets this scene apart is not just the hunger in their eyes but the remarkable patience they exhibit, showcasing the positive influence of a caring and structured routine.
The shelter's staff, dedicated to ensuring the well-being of their furry charges, note that this behavior is a testament to the positive transformation these dogs undergo when provided with consistent care. Many of them arrive at the shelter with a history of neglect or mistreatment, making their newfound patience even more remarkable.
It is not uncommon for shelters to witness behavioral challenges in animals due to past trauma. However, the Compassionate Shelter's holistic approach, combining nourishing meals with emotional support, has resulted in a remarkable change in the demeanor of these dogs.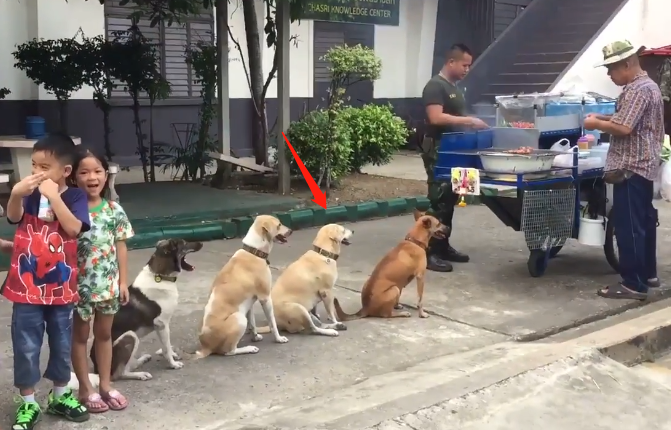 The queue for meals is not just a line; it's a silent expression of gratitude. It reflects the dogs' understanding that they are now part of a community that cares for them. The daily routine not only satiates their physical hunger but also fulfills their emotional need for security and belonging.
This heartening scene has not gone unnoticed by the shelter's visitors and volunteers. It serves as a reminder of the transformative power of compassion and the importance of creating environments where animals feel safe and loved.
As we witness these dogs patiently awaiting their meals, we are reminded of the resilience of these animals and the positive impact that compassionate shelters can have on their lives. The Compassionate Shelter's heartwarming scene of dogs queuing for meals with incredible patience is not just a testament to their transformation but also an inspiration for us all to contribute to the well-being of animals in need.