Video:
In a stunning turn of events, a group of unsuspecting humans on a leisurely boating trip were attacked by a massive sea monster. Eyewitnesses describe the scene as chaotic and terrifying as the monster's enormous tentacles wrapped around the boat, pulling it under the water.
The attack occurred off the coast of a small island in the Pacific Ocean, where the group of tourists were enjoying a day out on the water. Suddenly, a dark shadow appeared in the water, and before anyone could react, the massive creature burst out of the waves, striking the boat with incredible force.
The monster, estimated to be over 100 feet long, had multiple long and powerful tentacles that it used to crush and drag the boat down. Passengers scrambled for safety as the boat was pulled deeper and deeper underwater.
Miraculously, some of the passengers managed to free themselves from the tentacles and swim to safety. However, others were not so lucky and were dragged down with the boat, disappearing into the depths of the ocean.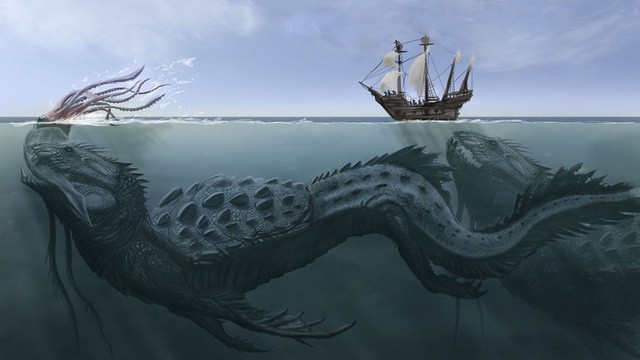 Experts are still trying to identify the species of the monster, but initial reports suggest it could be a colossal squid, a rare and elusive creature that has only been seen a few times in history. Colossal squids are known to be aggressive and have been known to attack boats and even whales.
The incident has raised concerns about the safety of boaters and swimmers in the area, and authorities are urging caution when in the water. Scientists are also warning that the incident could be a sign of changing oceanic conditions, which could lead to an increase in encounters with dangerous marine creatures.
This shocking attack serves as a reminder of the unpredictable and dangerous nature of the ocean and the creatures that inhabit it. As humans continue to explore and exploit the resources of the ocean, it is important to remember that we are not invincible and must respect the power of the creatures that call the ocean home.