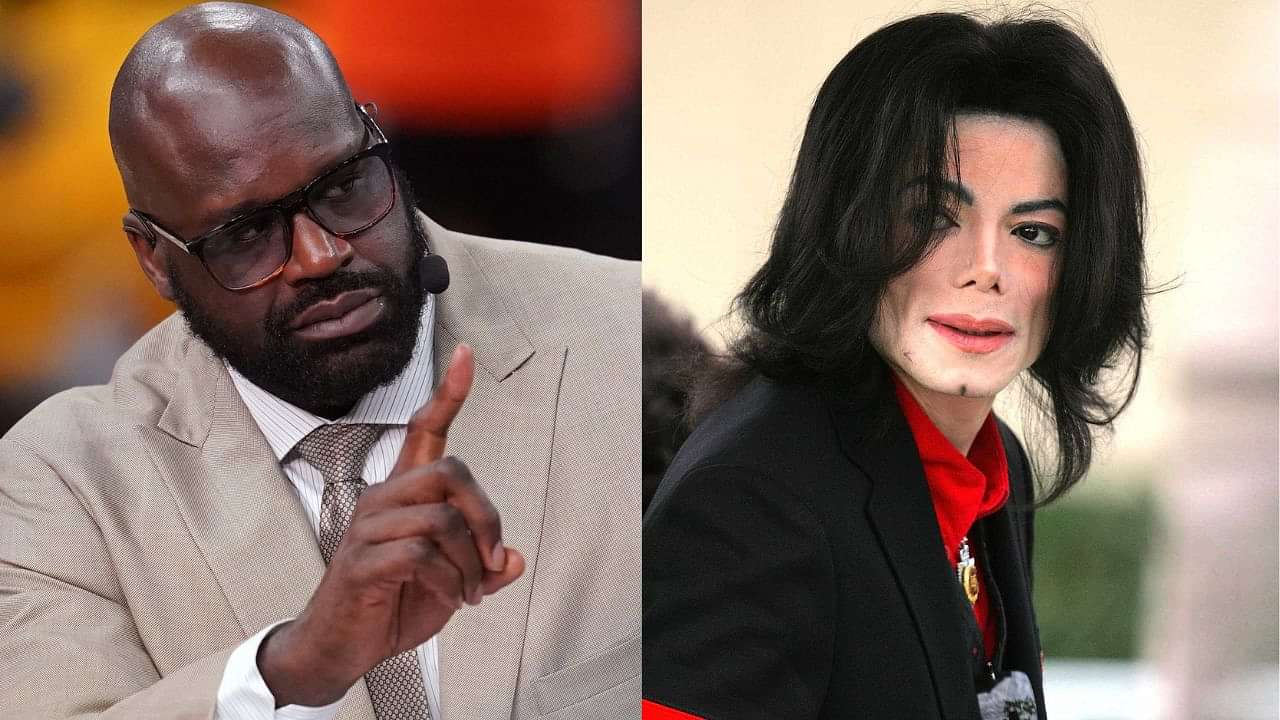 Shaquille O'Neal is easily one of the most goofy characters in NBA history. His on court fierceness and domination aside, the 7ft 1″ Center was a fun loving personality. He enjoyed having fun, his entire vibe oozed charisma and carefreeness.
Despite all his success, Shaq managed to maintain his core identity. Even when he became a certified star with the Orlando Magic, O'Neal was all about merrymaking. From rapping with his favorite rap groups to buying multiple Ferraris, O'Neal chased his own liberation.
And while chasing this liberation, this freedom from all the shackles of his childhood, O'Neal dripped childlike glee. And throughout, his joy was so infectious.
Whenever Shaq did anything charitable or was around children, he would let his inner child run free. In 2010, while at a Boys and Girls Club Party in New York, Shaq dressed up as Michael Jackson to entertain children.
Also read: "Corny, Nobody Ran Up On Me Either": Jordan Clarkson Demands JJ Redick To Pay Him After Desmond Bane Scoffs At Him Squaring Up
Shaquille O'Neal dressed up as Michael Jackson and promoted his game
In December 2010, just a few weeks before christmas, Shaquille O'Neal attended a Boys and Girls Club party dressed as Michael Jackson. Shaq even doned a copy of the pop star's iconic gloves. O'Neal called himself Michael Shaqson.
Shaq then played Michael Jackson: The Experience on Wii and performed moonwalk to it. He even played the video game with the children.
It's not surprising that O'Neal dressed up as Michael Jackson. Shaq is, after all, a dramatic man who enjoys attention. With Michael being one of the most popular icons of the modern world, Shaquille O'Neal's homage os only natural.
But, unknown to many, Michael Jackson and O'Neal once had the strangest interaction long before the NBA superstar promoted the game.
Michael Jackson offered to buy Shaq's 76,000 ft mansion
Michael Jackson was an afficianado of eccentric things. Not unlike Shaquille O'Neal, he also had a childlike side to him. So, just like Shaq, he also had that strange need to own strange thinsg that seemed cool and exciting.
But when you are Michael Jackson, you can expect to get anything you desire. However, Shaq once became a hurdle between MJ and his desire object.
When O'Neal was playing Orlando, he lived in a huge 76,000 ft mansion. One day, Jackson walked into the Lakers legend's house unnanounced. He then looked around and offered to buy it from O'Neal. Shaq obviously refused to sell his prized possession, likely disappointing the King of Pop.