The small dog's life was a bleak existence, defined by the unforgiving length of a chain that bound it to a life of suffering. Day in and day out, it endured the physical and emotional torment of confinement, its world reduced to a tiny circle of despair.
One day, a compassionate soul came across the heart-wrenching sight of the small dog, whose eyes seemed to hold a plea for salvation. It was a moment that moved the heart and stirred the conscience.
The hero of this story understood the urgency of the situation and extended a helping hand, offering hope and kindness. As if to say, "Please, save me," the small dog's eyes brightened with gratitude.
The hero of this story underwent the arduous process of intervention and rescue, transcending the cruelty of abandonment and providing an opportunity for the small dog's redemption. With empathy and determination, they worked tirelessly to remove the oppressive chain that had shackled the dog for so long.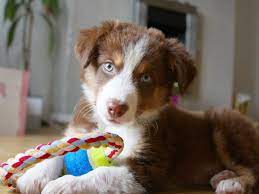 As the days turned into weeks, the small dog's transformation was nothing short of miraculous. It learned to trust and love, and its spirit blossomed. The experience of rescue became a testament to the resilience of animals and the transformative power of kindness.
The story of rescuing a small dog from the clutches of despair and leading it to a life of joy and freedom is a reminder of the significance of intervention and compassion. It underscores the importance of recognizing and rectifying the suffering of animals and the profound impact of offering them a lifeline to hope.
In the end, the journey of the small dog was not just a tale of freedom from suffering; it was a testament to the boundless capacity for love and care that exists in the human heart when extended to those in need. It is a story that reminds us that, even in the face of cruelty and indifference, hope, and love can break the chains of despair and lead to a life of joy and fulfillment.