Title: Extraordinary Tale of Cleo, the Canine Mother to Tiger Cubs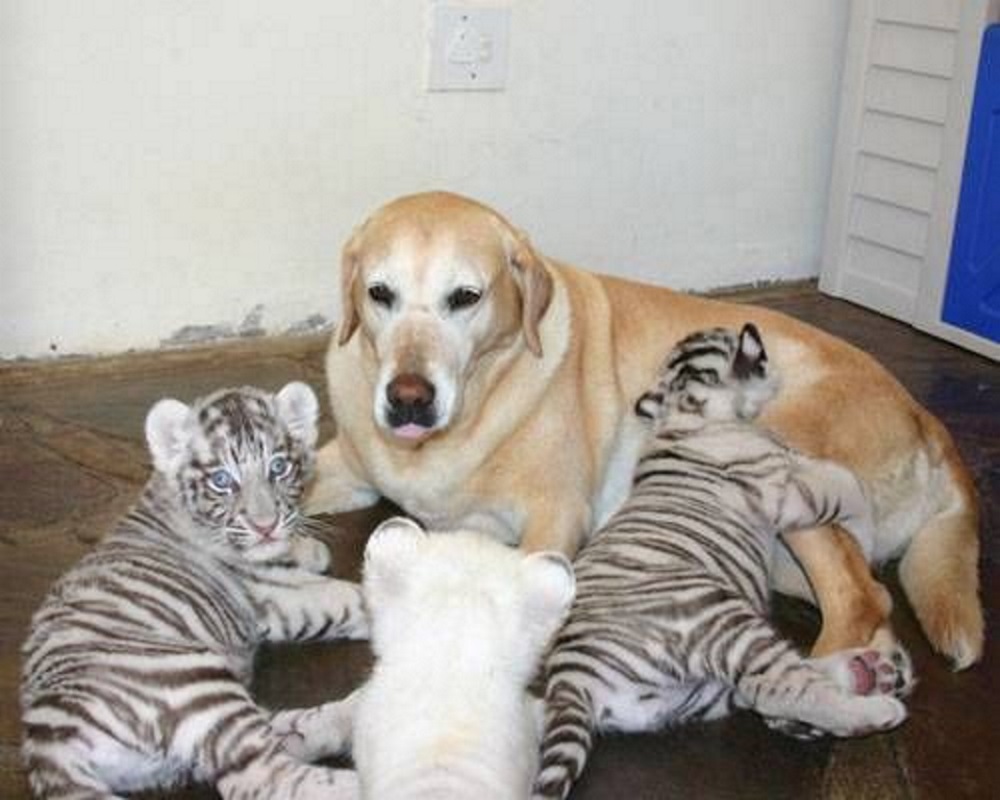 In an extraordinary display of compassion and maternal devotion, Cleo, a mixed-breed dog, has embraced the role of mother to a group of abandoned tiger cubs. Despite lacking maternal instincts, Cleo quickly formed a deep bond with the cubs, who in turn saw her as their true mother, seeking her comfort and care.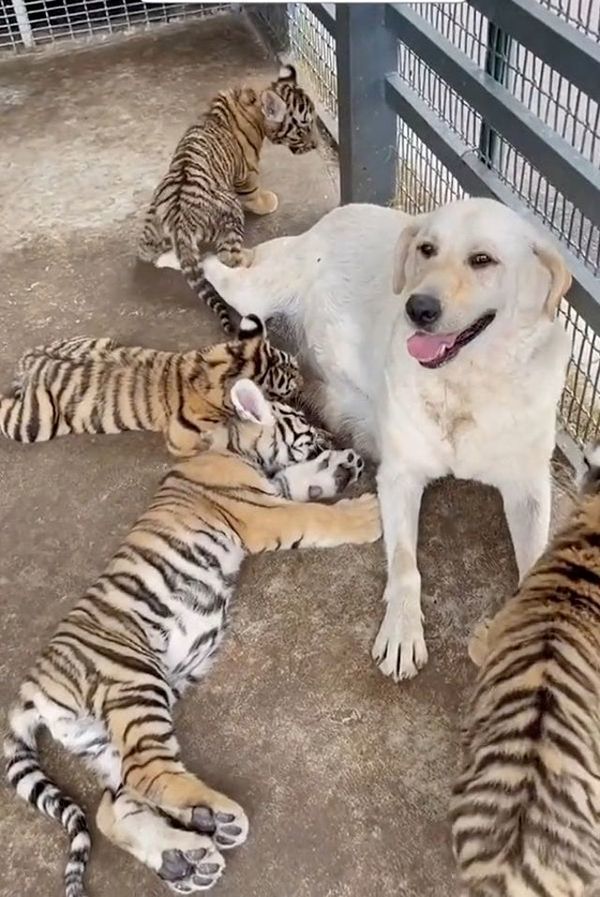 As the days passed, Cleo's bond with the tiger cubs only grew stronger, with her displaying remarkable patience and protectiveness towards them. The heartwarming story of Cleo and the tiger cubs captured global attention, serving as a powerful example of love and understanding transcending species boundaries.
The ongoing journey of Cleo and the tiger cubs continues to inspire millions, emphasizing the profound impact of love and compassion, regardless of differences. Cleo's actions serve as a reminder of the boundless capacity for kindness and the positive difference it can make in the lives of others, echoing the notion that love and family extend beyond species and breed.
Cleo's inspiring story serves as a testament to the transformative power of love and kindness and will continue to resonate for generations. It highlights the profound impact of small acts of compassion and underscores the remarkable potential for positive change, irrespective of one's perceived significance.
In conclusion, Cleo's story exemplifies that it is not one's species or breed that matters, but the love and kindness we extend to one another. Her remarkable display of empathy and selflessness will undoubtedly inspire and uplift for years to come.