A Depressed Rescue Dog Is Delighted When She Is Finally Adopted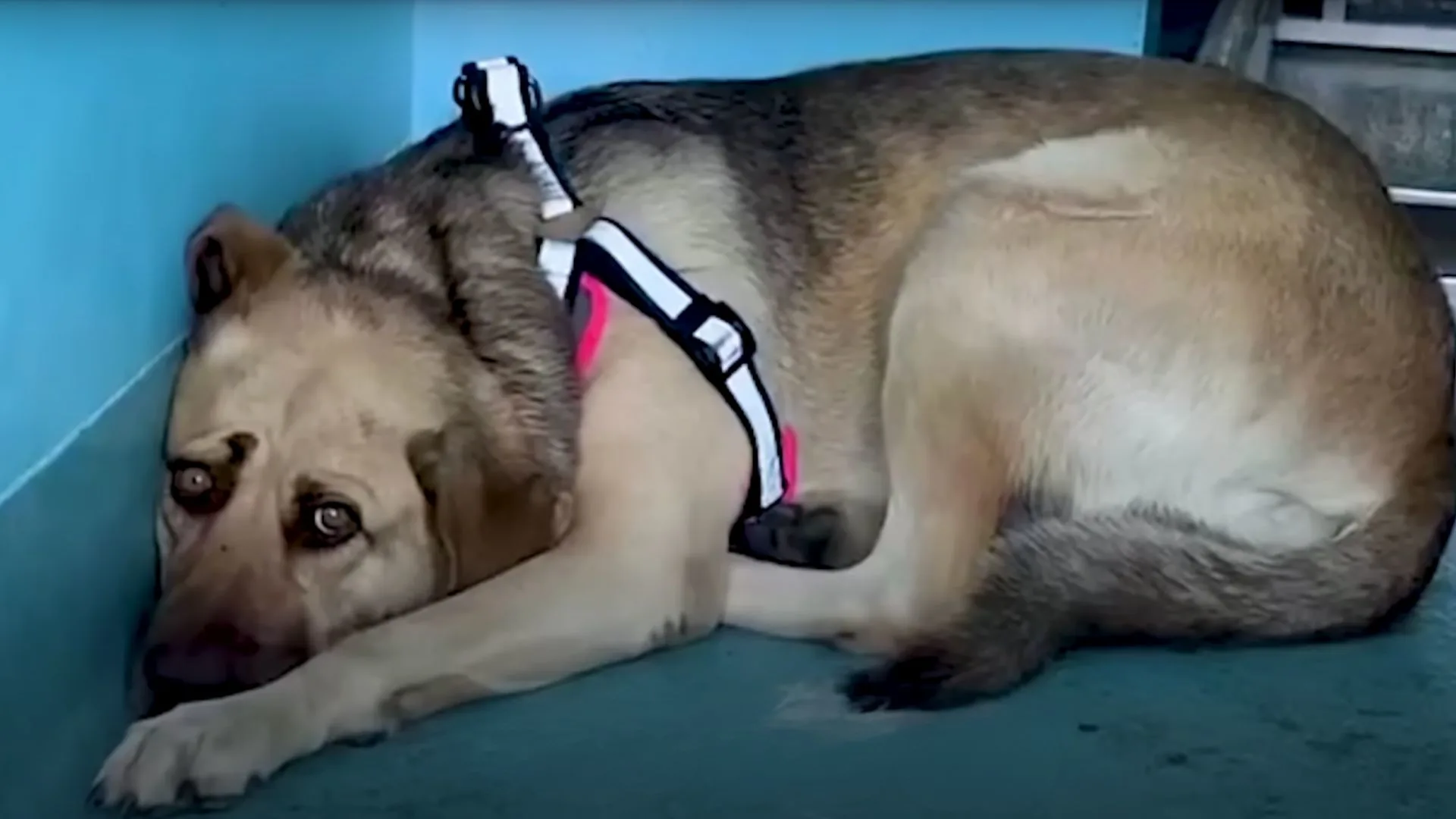 Mila Kirsten4-5 minutes 28/10/2023
---
"A shelter is not a place for dogs," said Shira Scott Astrof, for The Dodo, after successfully completing her adoption mission of another puppy.
Although this experienced CEO of A.R.M. (Animal Rescue Mission) has dozens of similar completed tasks in her CV, she said this one was truly special and emotional.
Namely, her story begins in one of many animal shelters in Los Angeles. There, a scared rescue dog named Chole waits for her rescuer in her everyday corner.
But, the puppy with a sad face doesn't even want to look her in the eyes. Shira realized that she had a difficult task ahead of her.
Bringing Pup To The Light Of The Day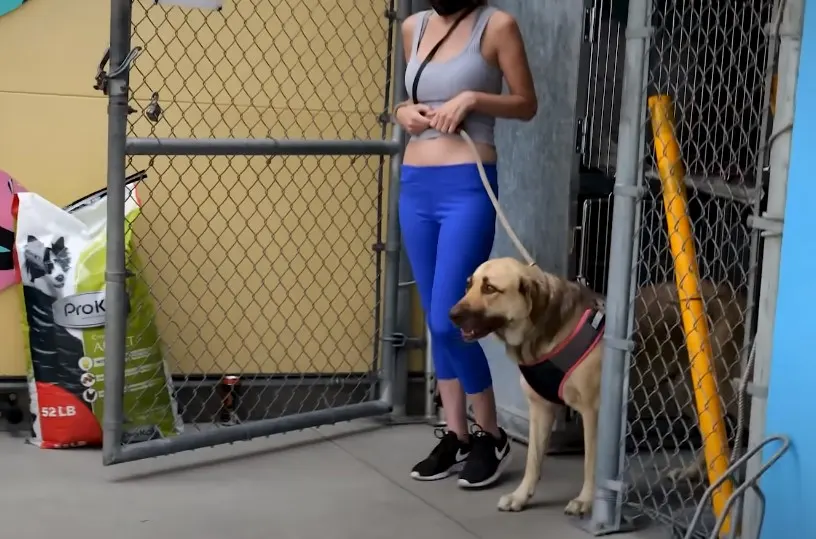 "If she had stayed any longer in that dark corner of the shelter, she would completely shut down," Shira concluded dramatically.
She saw it in her eyes and just knew that she needed to act quickly if she wanted to save this poor dog. Darvish was a happy and bright young man, and Shira knew that he was the right person who would bring back the sunlight over Chole.
So, the next day, she and Darvish, alongside her partners from A.R.M., came to rescue Chole from her corner of loneliness.
"Darvish and I walked her out, and she didn't want to walk 'cause she was just so scared," Shira recalls. She also said that Chole was even ready to go back to the shelter like she didn't even believe that there was a whole world out of that one corner.
Fortunately, after a few attempts with the help of her partners and Darvish, she managed to get her into the car for a ride to her new home.
One Hell Of A Ride
Even though it lasted for about an hour, the ride through the streets of Los Angeles was truly a roller coaster of emotions for Chole, and for Shira as well.
After a long time in that miserable dark corner, it seemed that this was just too much for her. Darvish said that Chole was so upset in the back seat of the car that Shira needed to sit next to her to calm her down.
And, it seemed that the true magic happened then because Chole finally started to express her true love to her hooman friend. Although still a bit shy, it was great for the first time.
"She had those moments where you could tell that they know they are safe, but they just need to fully get there," Shira stated, meaning that dogs like her need a bit more time to regain their trust, but in the end, it is always worth it.
Once they got to the house, Chole was again very terrified to get out of the car. It was just too many changes and emotions for her in a very short period of time. Aside from that, she was in her happy place with her rescuer.
It wasn't easy, but you always need to get out of your comfort zone in order to get to the next chapter of life. And, just like she knew it, Chole bravely took her first step, got out of the car, and stepped into the house where her new life would soon begin.
From The Corner Of Pain To The Moment Of True Love And Happiness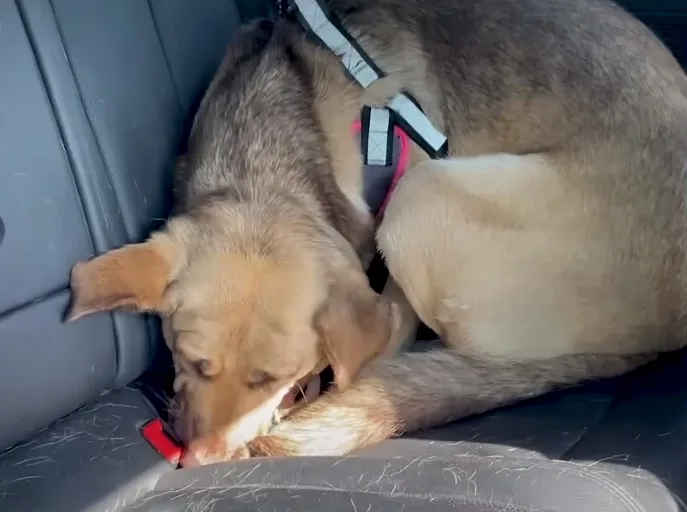 It was obvious that Chole hadn't yet broken through all the pain that she had suffered in the corners of the shelter.
Because of that, one more time, she chose a corner to prepare for her next life, but this time, in her new home.
And, just like Shira said, she knew that Darvish was perfect for Chole. He was just full of compassion, and understood that the process was slow, but that they would reach the goal together. So, he just let her stay in her corner for the first day.
"On the third day or so, I just started sitting down next to her, and she slowly started eating from my hand meaning that she is slowly getting closer to me," said Darvish.
And, just like he knew, the real change happened on the fifth day, after which Chole no longer wanted to be separated from her new best friend.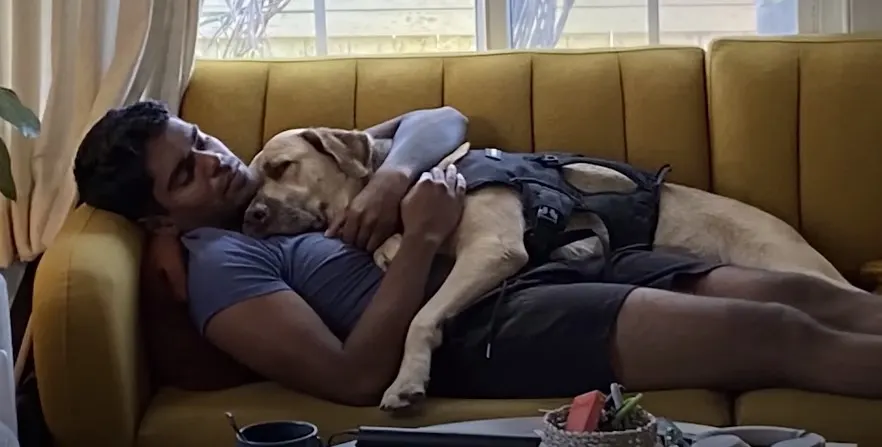 She followed him everywhere, knew when he was coming home, and looked at him with so much love and appreciation, as only a man's best friend can do.
"They definitely are soulmates and they definitely can not live without each other," Shira concluded with a little tear in her eye, but a happy and proud one because she managed to create something special.